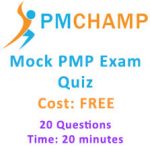 Quality Management is very important for the PMP Exam. It is not very difficult, and you can score marks easily.
Understand the key theories and movements behind Quality, and you can secure good marks from this knowledge area. Try out this quiz, and see if you are good to go for the PMP Exam…
Price: FREE
You are Not Enrolled in this Quiz.